Enrich yourself
Holidays with a spiritual healing purpose are the best way to explore the most remote and exciting places inside you.
Deepen in the unknown, learning, sharing and connecting with your inner self, surrounded by breathtaking nature.
Offering Ceremony
Offering Ceremony is a celebration of gratitude and blessings to mother earth, the world, and the universe for a special event in your life. It can be for acquiring a property, a job, a partner, a baby … 
During the ceremony, the shaman, together with the person or group of people, give thanks to the four directions. Different offerings accompanied by prayers are planted into the Earth, the protective and fertile mother. 
The celebration has a mystical connection with the universe's origin and human beings. According to this ancestral belief, Mother Earth takes the energy of the cosmos, the universe, time and space.
Private Temazcal
The Temazcal ("the house of hot stones") is a sweat lodge that originated with pre-Hispanic Indigenous peoples in Mesoamerica. The indigenous people used it for bathing, healing the sick, or rituals; among other things, Temazcal was a place to give birth. A round-shaped construction represents the mother's womb.
The main purpose of the Temazcal is to leave behind the fears. Abandon limiting patterns and recharge your energies as if you were born again. 
8,500 MXP up to 6 people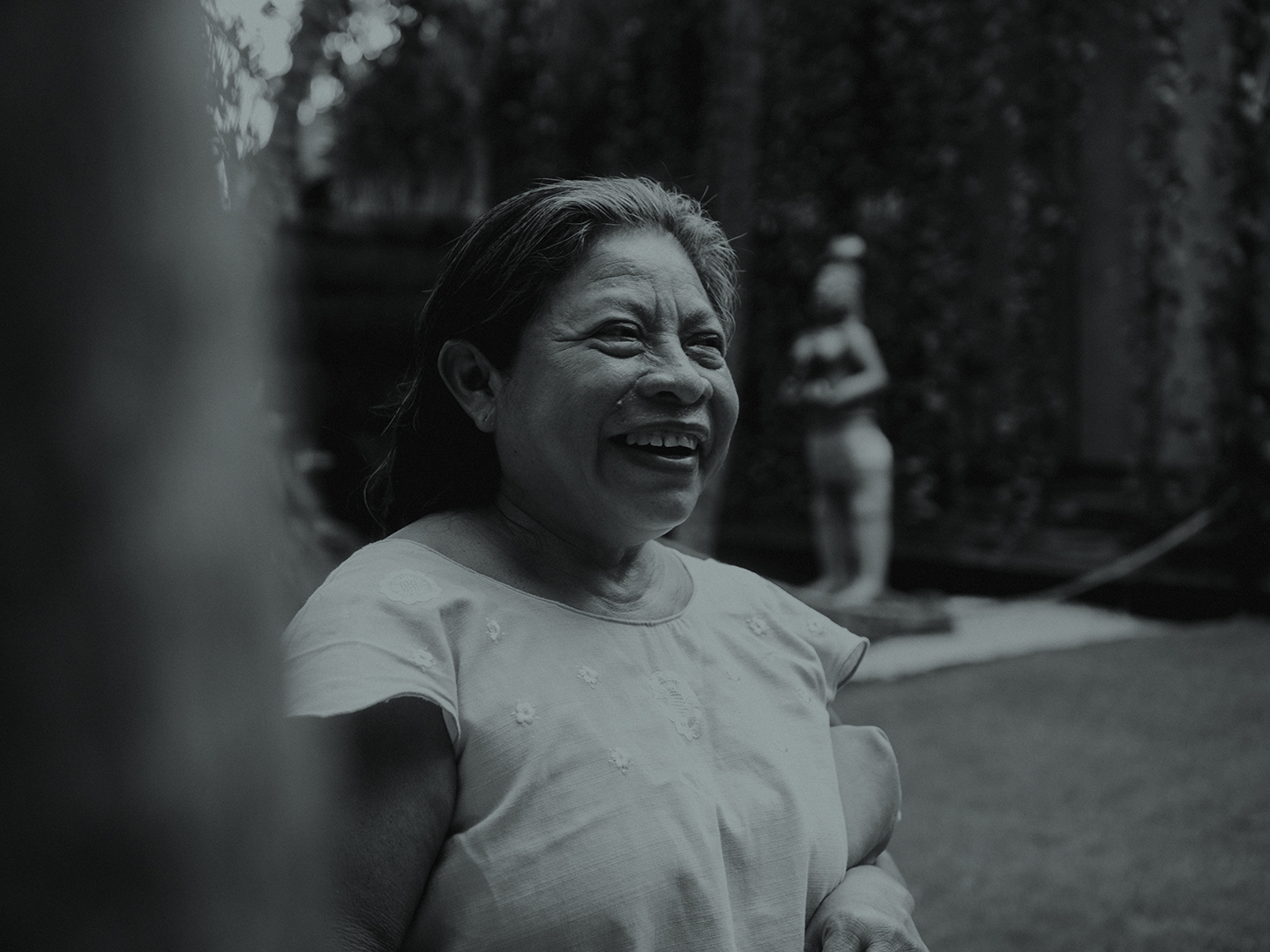 Limpia Mayan Ancestral Spiritual Cleansing for Groups
Limpia Mayan Ancestral Spiritual Cleansing for Couples is an excellent ritual to strengthen the union with your soul partner. It is Spiritual Cleansing with herbs, copal, and egg.
Remove and clear negative or misaligned energies from the aura and energetic bodies between the couple.  
7,500 MXP up to 6 people
Cacao Ceremony for Groups
Cacao Ceremony is a healing experience where you will explore the ancestral medicine of Cacao that works as a decoder of your heart's depths. You will be guided and share the ancestral cacao teachings during the ceremony, inviting you to connect and share from the heart space. The place of love. A powerful ritual to connect your higher self.
8,000 MXP up to 6 people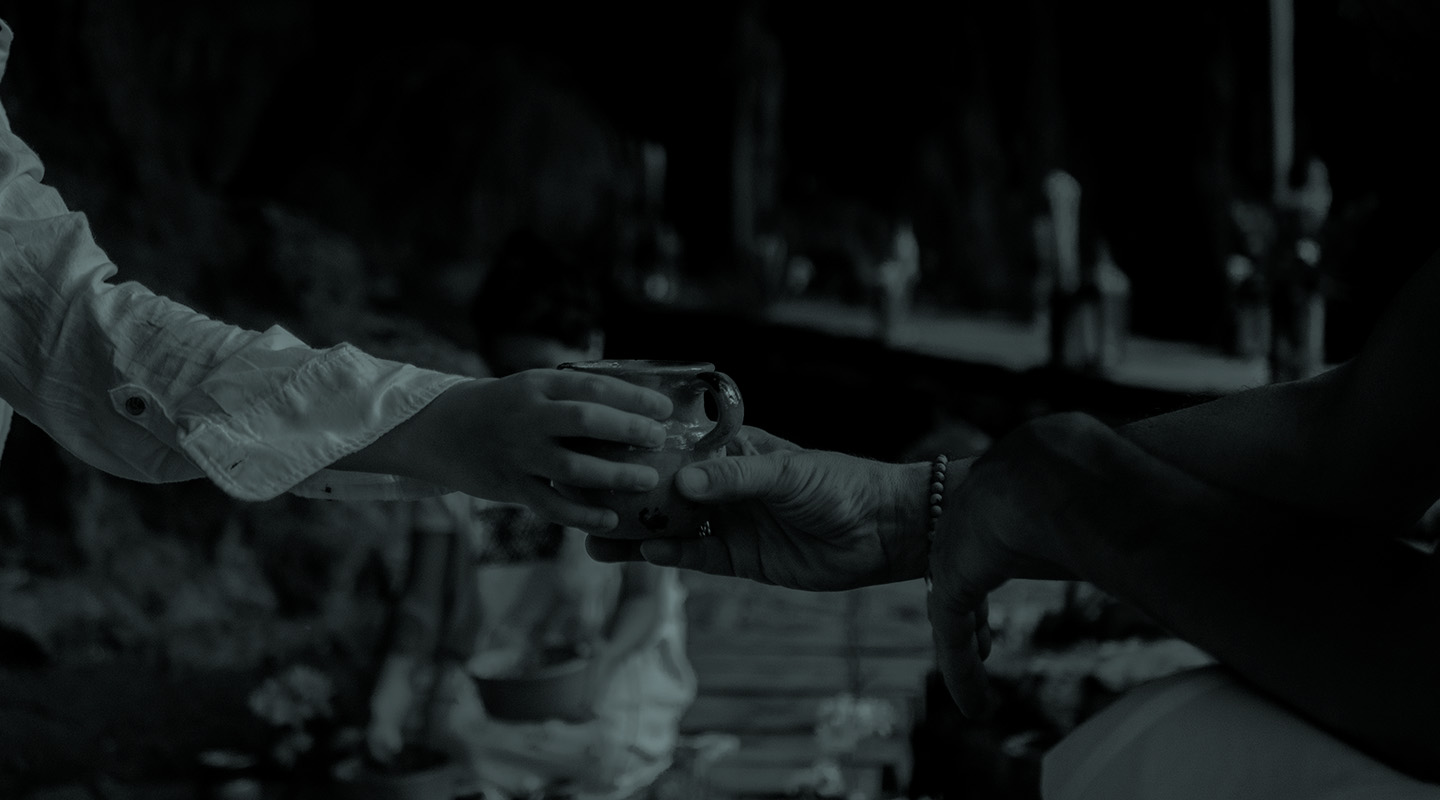 Temazcal for woman
This therapy features ancient techniques used by midwives for centuries. When the hot lava rocks are heated up, they get into their primal state and emit a message for our higher self.
A  women's circle, where women can come together and share their needs and wishes intimately with others.
8,500 MXP up to 6 people
Ancient Mayan Clay Healing Ritual for Groups
The ancient Mayan clay is a healing ritual.
The clay, made with the elements of the earth, helps you to be grounded and back to your centre. With a soft massage, you wrap your whole body with the clay and let it dry under the sun whit the sound of the ancestral music, connecting all your senses. You will feel your body detoxify itself from impurities.
It is a beautiful ritual to share or celebrate a special event with your friends.
8,500 MXP up to 6 people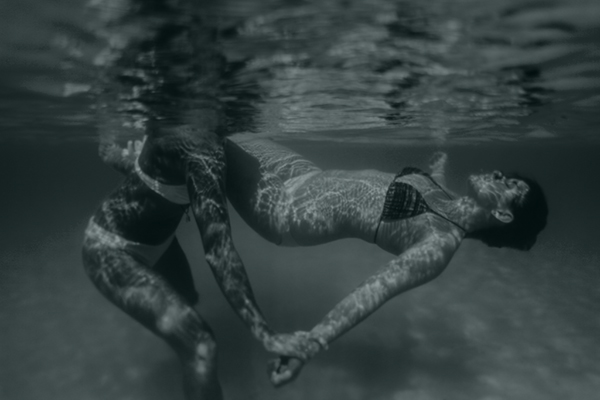 Rebirth Experience: aquatic therapy at a private lagoon for groups
Aquatic activation. This healing experience in the water is a meditative journey where the therapist shows you how to move, flowing with the water, as a dance, to enter a calming state of being.
Once floating in the water, the therapist takes you through a gentle flowing dance of circular, spiral, and fetal movements symbolic of movements in the womb. In this weightless state, tension can be released held in the joints and space crates between the spine's vertebra.
8,500 MXP up to 6 people
Sound Healing with Ceremonial Instruments
Sound Healing with Ceremonial Instruments is a therapeutic sound journey with ancestral instruments.
The therapist will start the sound journey with meditation. Then he will guide you through a profound acoustic & ancestral journey experience.
7,500 MXP up to 6 people
BioDynamic Breathwork & Trauma Release for groups
BioDynamic Breathwork and Trauma Release is a profound session. During a short interview, we'll establish how trauma is held in your system and how it affects the quality of your daily life. Your whole body, bloodstream, and brain get flooded with high oxygen levels, which leads to a detoxifying effect on your body and emotions, reprogramming at a deep cellular level and repairing your nervous system. The facilitator gently supports you by lovingly holding space throughout this breath session. Each session is different and includes counselling, physical exercises, and hands-on work to help you breathe more fully.
8,500 MXP up to 6 people
Clarity Breathwork for groups
Clarity Breathwork is a gentle, safe, and powerful breathing process that releases stress from the body's cells, activating the subconscious mind and allowing the transformation of limiting thoughts, emotions, and beliefs.
The session starts with a centring-in meditation and intention setting. The client lies down, and the therapist will hold the space, guiding individuals through a transformative 90-120 minute breathing process where various emotions and physical sensations are experienced.
8,500 MXP up to 6 people
Yoga private class for groups
Connect your body to a peaceful state of mind and well-being in the middle of nature. Book your private class and enjoy the yoga & meditation experience in the privacy of your home or immersed in nature.
5,000 MXP – Up to 6 people
Soul transformation journey. Re-programming your energy.
Intensive transformation.
A combination of Energy Healing, Chakra Work, Shamanic Journeying, Soul Coaching, Inner Child Healing, Shadow Work and Jungian Psychotherapy Techniques.
Deeply and radically uncover and reprogram your energy from the ground up.
Restructuring your Chakra System and recovering the missing aspects of your heart and soul.
To change where you are in your life and give you a huge lift up to your next level in a sustainable way that leaves you with the tools you need to keep upgrading yourself long after the experience.
Let us know your healing purpose and how many days you will stay, and we will contact you shortly.
2-days with Abuelo Antonio
Abuelo Antonio has a ranch in the middle of Yucatan, Mexico, where he receives people around the world, sharing his wisdom and Mayan teachings with them.
A weekend with Abuelo Antonio is to recharge yourself with pure unconditional love. You can work directly with him by doing ceremonies, Pudzyáh, walking, and living with him in his own home.
Sharing and learning with Abuelo Antonio for the whole weekend is a transformational healing journey.
2-days experience – 1 night – included 1 Pudzyah
8,500 MXP